WHAT IS PATTY'S ART GALLERY
Patty's Art Gallery is an innovative gallery entirely dedicated to contemporary art. Here you can easily find what you are looking for. You can immerse yourself in a virtual experience that will put you in contact with art in two ways:
As a renowned or emerging artist.

As an art lover, investor or collector.
Do you want to find the right visibility and fight for it? Or have you already reached it, but are you aiming higher and higher? Whatever your story is, you want to see the most concrete fruits of your work, your passion and your vision.
Whether you want to assert yourself more and more in the field or you already have all the requirements for the historicization, after a careful selection, you will have a showcase: to live of your art you need to be noticed, known ... you have to attract, shine, know how to sell. And you know how easy it is to get lost in the net and end up adrift. How easy it is to go unnoticed in the real world.
We know that, that's why we believe in the importance of establishing a solid relationship with you. That's why you'll get all the attention you deserve to break into the world of e-commerce. And in the hearts of your admirers, ça va sans dire.
HOW CAN YOU VALORIZE YOURSELF AND SELL YOUR ARTWORKS ON PATTY'S ART GALLERY?
The answer is one: talking about you. To understand together how to turn the spotlight on you we must first get to know you. Your career, the art movement to which you belong or have given life, the exhibitions you have taken part in, where you have held your personal exhibitions... we will take everything into consideration.
Are you an emerging artist? You don't have to worry. We will consider whether to welcome you as a new promise and build your path together.
A showcase entirely dedicated to you, with your works and a space reserved for your artistic career. An extra opportunity for your client to appreciate what you do. A security for you, to be remembered;

The possibility to end up in the foreground on the site and to be noticed immediately. With the right promotion you can get the result you set yourself in less time.

A personalized campaign on our social channels. Make people talk about you! And get the contacts that matter directly.

Interviews and articles to enhance your value thanks to the on and offline press: allow an increasingly larger audience to get to know you and stay updated. Thanks to magazines and industry sites, national and local newspapers, you'll reach collectors and interested customers.

If you need it, the certificate of authenticity of the work and an evaluation of its market launch price.

A measurable response in terms of quality, time invested and energy spent. You will be able to monitor your progress and keep your sales under control.
Whatever your need, do not hesitate to contact us. We will create together the plan that best suits you.
ARE YOU AN ART LOVER, INVESTOR OR COLLECTOR?
Are you looking for an artistic piece suitable for your needs, able to bring that unique value and that precise emotion that makes the difference? You have found the place that is right for you.
You can choose and buy a painting, a sculpture, a photograph or an installation directly at Patty's Art Gallery. Whether you're passionate about landscape painting, portraiture or you prefer the abstract; whether you're looking for a shot that has personality, a line, a shape, a color or a concept ... you can navigate the gallery and directly evaluate the piece that impresses you.
Through images and details.

Through the words of the author himself.
If you are undecided you can always request a consultation. We will accompany you in the choice of the work that best satisfies you. Therefore, keep in mind your tastes and the furniture in which it will fit.
If you want to replace or return the work, you can do so within 14 calendar days of receiving it. All works for sale at Patty's Art Gallery have been carefully selected. You will always find them accompanied by a certificate of authenticity signed by the author. As well as the editions (photographs, prints, etc.): they are all numbered and signed by the artist.
Here you will find quality works that speak for themselves and about themselves. Works that will then dialogue with you and say a lot about your personality. What are you waiting for?
Take a tour of the works orcontact us to find what you are looking for
WHY CHOOSE PATTY'S ART GALLERY
"EVERYTHING THAT IS MEANT FOR YOU FINDS A WAY TO REACH YOU"
With this creed was born the mission of Patty's Art Gallery a site where we put ourselves at the service of culture and creativity. A space to host art and put it in communication with those who want to invest as much in the single work as in its author.
Tenacious and concrete, Patrizia Stefani is the creator of Patty's Art Gallery. Grown up in the art world since childhood, she follows in the footsteps of her father, owner of an artistic ceramics company, attending art high school. She discovered the entrepreneurial spirit shortly afterwards. A business agent with a mandate in return for payment since 1995, she took over the brand name of a Bassano real estate agency and worked on her own for almost twenty years. In the field he got to know many realities, as well as the world of business and investment. In the meantime she visits art exhibitions, she gets to know the artists, she gets closer and closer to the reality that has always attracted her. They ask for her opinion on the purchase of art lots at auctions, they want her comments on the works... Patrizia finally finds the link between what she loves and what she does. And, when a well-known cultural association proposes her to work as a dealer, she also finds the world to which she has always belonged. So she begins to deal with artists and their public with natural enthusiasm and ease.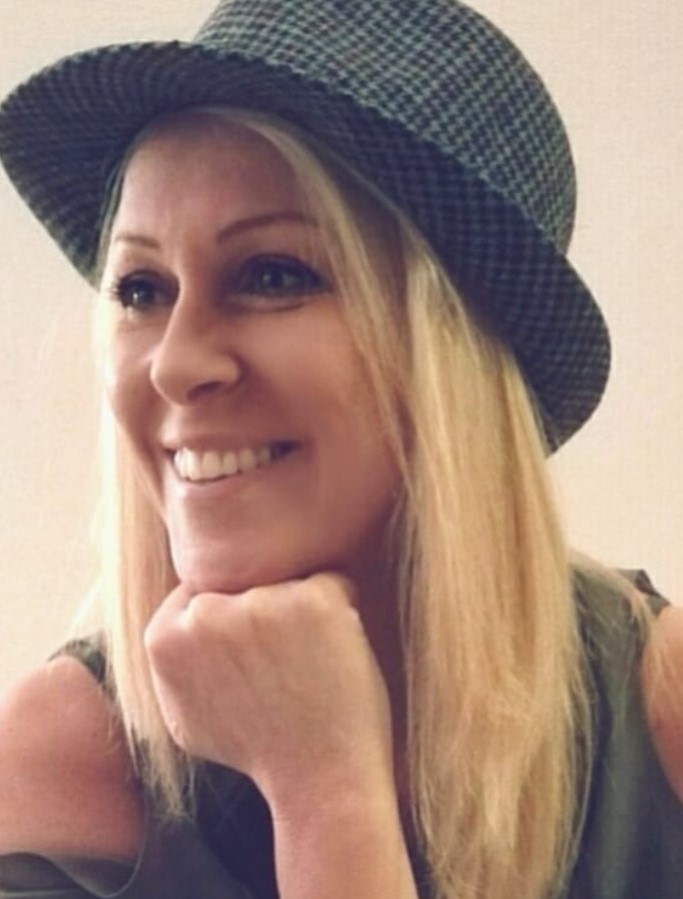 HOW PATTY'S ART GALLERY WAS BORN
This site is the result of all these experiences put together. Many clients tell Patrizia how difficult it is to move around in this world, reveal how their hopes often fade into uncertainty and ask her for more than one piece of advice. Patrizia, on the other hand, has always been certain that she can do something for them. And the fact that she knew the mentality and characteristics of the sector pushed her to the next step. So Patty's Art Gallery, an online store with motivational support, was born. For you too. So you can achieve your goal without wasting time and money. You will be able to find a valid shoulder that will support you in your artistic journey and purchase.